Welcome to Ione's Rose Garden
A Unique Vacation Cottage Rental
in Northern California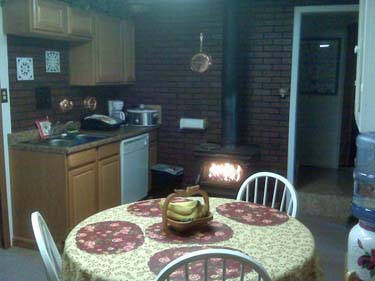 We are convieniently located in Amador County in the town of Ione.
An oasis of flowers and trees in the heart of the Gold Country. Nestled near the small town of Ione, above the fog and below the snow, you will find a warm and pleasant getaway when visiting the Gold Country of the Sierra Nevada foothills.
Rose Gardens Cottage is a two bedroom one bath country cottage. Suitable for a Couples Getaway.
There is a separate tea room where you can enjoy a cup of tea while reading a book from the cottage library. In the European country tradition, the water closet (toilet) and sink are in a separate room from the bath/shower room.
Complementary internet service is available as is a bottled water dispenser.
A Kuierig coffee/tea maker is there with a complimentary selection of tea, and coffee to start off your day.
Joseph and Leeda are pleased to invite you to our lovely Ione Rose Garden Cottage.
209-321-2820
Leeda also speaks Polish if you are traveling from Europe